Malaysia Tourism Promotion Board Istanbul Office took the initiative to better introduce Malaysia to Turkish tourists. With the work of the office that has been operating in Turkey since 2002, approximately 18 thousand tourists from Turkey were traveling to Malaysia before the pandemic.
Malaysia Tourism Promotion Board Istanbul Office has started the work and the new post-pandemic period to increase this number even more.
Under the leadership of Malaysia Tourism Promotion Board Istanbul Office Directors Norliza Jahaya, Syfinaz Bujang and Çağrı Sağlık, representatives of travel agencies sending tourists to Malaysia from Turkey and Delta by Marriott Hotel Levent came together.
Norlizah Jahaya, who took office, said that there are opportunities to meet the expectations of the Turkish people in Malaysia in all respects, and that halal food is especially taken care of due to the large Muslim population.
After Norlizah Jahaya's 'Hello' speech, Malaysia Tourism Istanbul Promotion Manager Çağrı Sağlık reminded Malaysia with his presentation titled 'A New Era, A New Malaysia', accompanied by videos. "We were well prepared for 2020. Our introductions were ready. "We didn't expect the pandemic," he said.
Health, which signals that Malaysia is back before the pandemic, said, "After the pandemic period, which has greatly affected the tourism sector all over the world, we, as Malaysia, would like to inform you that our borders have been fully opened to visitors.
The number of Turkish citizens who entered the Malaysian borders, which was opened for touristic trips as of April 1, 2022, is a promising point for us." Underlining that Malaysia is one of the countries most economically affected by the pandemic, Health stated that the government has taken action for a recovery in 2022, albeit slowly. In this context, he stated that they will support travel agencies selling Malaysia tours in the new period, as before.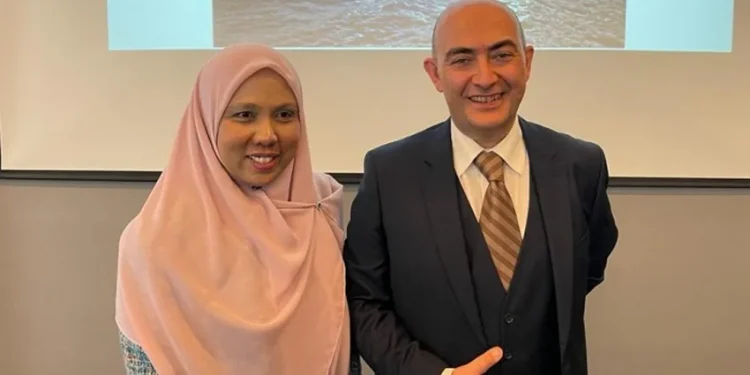 Turks ranked 10th in visit
Stating that Malaysia hosted 7 thousand people for trial purposes after the pandemic, Health said that Turkey is in the 10th place among the incoming countries. He noted that the visitors consisted of neighboring countries except the USA and Japan.
Emphasizing that they are preparing for a promotional attack as a promotional office in many ways, Çağrı said, "As of May 1, the entire region has been opened, and anyone under the age of 60 with a full dose of vaccination can enter the country without a PCR test. 3 vaccines are required for those over 60 years of age.
Stating that he wanted to remind Malaysia, stated that it has borders with Thailand and Singapore, and said: "We call Malaysia the real Asia. There is only one place where all the colors, tastes, sounds and sights of Asia come together: Malaysia.
There are three major races of Asia, the Malay, the Chinese, the Indian, and also a large number of other various ethnic groups. There is an exciting diversity of cultures, festivals, traditions and customs that offer countless experiences.
Even though it is predominantly Muslim, this figure is around 52 percent… Kuala Lumpur is a city that does not sleep. As a commercial city, it is one of the greenest cities in the world. There is a huge botanical bird park." Health also stated that Malaysia has niche tourism areas such as bird watching, golf, diving, angling, yacht tours and bicycle tours.
Noting that the sea-sand holiday in Malaysia stands out, Sağlık stated that there are many holiday options for families, the world's largest Legoland is also a country.