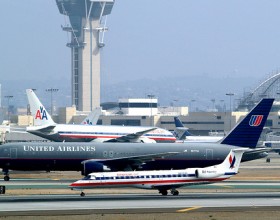 American Eagle Airlines, the regional affiliate of American Airlines and a subsidiary of AMR Corp, announced on Friday that it is launching non-stop flights between Birmingham-Shuttlesworth International Airport, Alabama, and Miami International Airport, Florida.
The twice daily service will be operated using 50-seat Embraer ERJ-145 aircraft and will be launched on 6 April 2010.
Flights will depart Birmingham at 06:15 and 12:30, arriving in Miami at 09:10 and 15:20, respectively. Return flights will depart Miami at 11:00 and 21:20, arriving in Birmingham at 12:05 at 22:25.