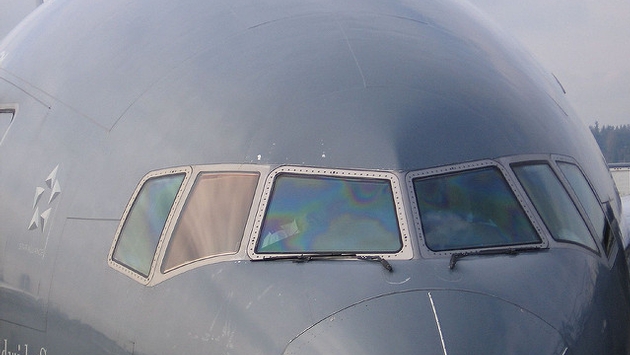 According to new research from UBS, a transition to pilotless commercial flights could save the aviation industry billions of dollars. However, it turns out that only a fraction of travelers would be willing to board an automated flight.
The new UBS report determined that the airline industry could save as much as $35 billion per year by doing away with traditional human pilots. It also found that only 54 percent of people would agree to take a pilotless flight, including just 17 percent of travelers from the U.S., U.K., France, Germany and Australia.
"The technologies in development today will enable the aircraft to assist and back up the pilot in all the flight phases, removing the pilot from manual control and systems operations in all types of situations," said the UBS report, according to CNN.
Though the technology necessary to enable pilotless flights is still years away, there are numerous hurdles the industry would have to clear in order to make it happen.
Remote-controlled planes could exist by 2025, but automated commercial flights likely aren't possible until beyond 2030. Additionally, the industry would likely face significant backlash from pilot unions and have to overcome strict air traffic laws.