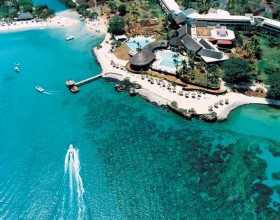 In a bid to enhance its visibility in the Southern and Eastern regions of India, Mauritius Tourism Promotion Authority (MTPA) recently organised its business interaction for the Indian buyers in Bengaluru and Kolkata.
A delegation of 20 suppliers from Mauritius including tour operators and hoteliers interacted with the local travel trade cultivating a mutually beneficial business partnership with them. More than 100 Indian travel agents participated in the business interaction, which featured a new format enabling the local Indian buyers to interact with each of the present Mauritius suppliers and provided the former with value for money holiday options to be offered to travellers
Elaborating on the future strategy for the India market, Kavi Ghei, India Market Representative, Mauritius Tourism said, "India is the seventh most prominent tourism source market for Mauritius. MTPA today is keen to invest, grow and is open to alliances with our Indian trade partners. With an increased overall budget allocation for the Indian market, the destination marketing initiatives for Mauritius will be tactically driven by both product appeal and price, which is based on the new consumer branding of 'Mauritius An Affordable dream,' bringing to the Indian travellers an international holiday experience at affordable prices for this aspirational getaway. Under this consumer campaign, MTPA along with its trade and hospitality partners will offer luxury holidays at competitive price-proposition."
This recent visit of the private sector delegation from Mauritius to India highlights the growing interest and importance of Indian market for the tourism industry of Mauritius, which is closely followed by the earlier visit of Robert Desvaux, Chairman, MTPA and Dr Karl Mootoosamy, Director, MTPA to announce the launch of Mauritius an Affordable Dream Package in May 2009.