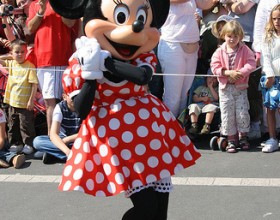 Disney and Christmas go together like Chip & Dale, and this season the European Disneyland Paris resort has pulled out all the stops to deliver its most spectacular holiday experience yet.
You'll come over all Disney-fied the moment you board the Eurostar at Lon- don's St Pancras station to the sound of
When You Wish Upon A Star.
Just two-and-half hours later, you'll arrive at the sprawling Disney resort, with its seven hotels, a golf course and, most importantly, two magical theme parks – Disneyland and the adjacent movie-themed Disney Studios.
We stayed at Disney's New York Hotel, offering grand American-style comfort surrounded by all kinds of Big Apple city and sports memorabilia.
Enjoy New York-style luminous cocktails at the hotel bar or fall flat on your face at the hotel's outdoor ice rink, which stays open well into the night.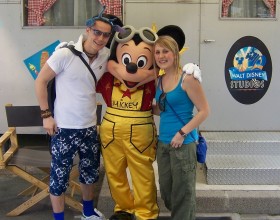 Then it's time to embrace the pure escapism the parks provide and enter a world of thrilling rides, costumed characters, picturesque taverns and snow-covered stalls.
Before any cynical mum or dad has time to mutter "Bah Humbug," Mickey guides you through to a 15ft Christmas tree in the beautiful town square.
Here, you'll be greeted by a Goofy Santa resplendent on his sleigh and armed with giant presents.
Her indoors – Minnie Mouse – whizzes down the park's famous Main Street USA several times a day with her musical party train.
Not to be outdone, Mickey later pulls on his ice skates for his own Winter Wonderland spectacular. That mouse can really move like Torvill & Dean!
However, skidding Donald Duck is the show's real star, providing slapstick laughs and snowball antics.
There's always a wonderfully sugar sweet fragrance in the air that encourages regular visits to the many popcorn and candyfloss stalls.
But it's not all sweets, pizzas and fast food. I was pleasantly surprised by the quality of tucker on offer at the resort.