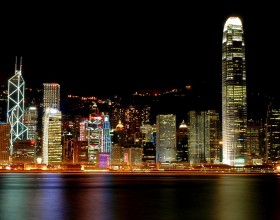 Visitor arrivals in Hong Kong have fallen by more than 3 per cent so far this year as the global economic slump hits tourism hard, officials announced Wednesday.
The number of people visiting the former British colony in the first eight months of 2009 was down 3.4 per cent on the same period in 2008 when a record 30 million people came to Hong Kong.
Announcing the figures, the Hong Kong Tourism Board said there had actually been a 5.8-per-cent increase in the number of visitors for August compared to the same month in 2008.
However, rather than signalling a turnaround, the board said this rise was caused by mainland Chinese people staying away from the city of 7 million during the Olympic Games in August 2008.
China, source of more than 50 per cent of all visitors to Hong Kong, is the only market that has seen growth in overall visitor numbers for 2009.
While Chinese arrivals were up 2.6 per cent in the first eight months of the year, all other long- and short-haul markets have registered negative growth, a tourism board spokesman said.