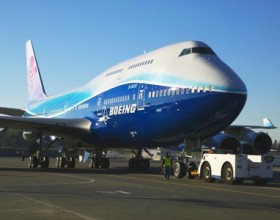 With Kolkata airport on the verge of being modernized, several international airlines are showing interest to start new flights from the city.
Air China is all set to start direct services by the end of this year. It will be the seventh international carrier to start operation in the city in the last two years.
Kolkata airport director R Srinivasan said Air China delegates are expected to chalk out the details of their schedule and announce the launch of their new flights on Monday.
At present, Air China operates from Delhi to three Chinese destinations Bejing, Shanghai and Chengdu. Low-cost Chinese carrier China Eastern already connects Kolkata with Kumling four days a week.
Last week, Air Asia announced its direct flight from Kolkata to Kuala Lumpur from November 19. The other airlines that started operations in the last two years are Kingfisher, Jet, Air India Express, Best Airline and United Airways.
Two major airlines British Airways and Gulf Airline withdrew their operations and others reduced their frequencies three years ago. After this lull, travel agents say its encouraging to see that international airlines are showing interest in the city again. Even Etihad Airways and Qatar Airways are planning to restart some flights.
"We held talks with the officials of these two airlines last year. Hopefully before the new airport is constructed, few other airlines will start services from the city," said Travel Agents' Federation of India regional chairman Anil Punjabi.
The good response received by China Eastern motivated Air China to show interest in Kolkata, said a senior airline official. Figures indicate, more than 90% bookings on an average. The aircraft remains chock-a-block during the peak seasons.