2010 The Year of Sports Tourism
07 Ocak, 2010 | 15:11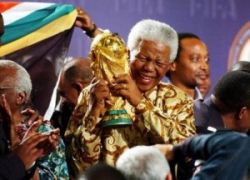 With a bumper calendar of mega sporting events, sports tourism is set to play a catalytic role in sparking the recovery of global tourism in 2010.
Travel experts predict that the travel industry's fastest growing sector will post record profits and contribute an astonishing 14% of overall travel and tourism receipts in the year ahead.
July's World Sport Destination Expo will play a pivotal role, offering the world's leading sporting destinations a structured opportunity to sign future business and unlock new markets at the first exhibition dedicated to this booming sector.
With 2010 billed "the year of sports tourism", analysts predict that Canada, South Africa, India, China and Spain are amongst those destinations set for a year of healthy growth.
February will see the Olympic Games return to Canada for the third time as Vancouver plays host to XXI Winter Olympic Games.
Government travel and tourism boards view the Games as a key event to generate interest in Canada, and revitalise its tourism-related industries.
South Africa expects more than 450,000 foreign arrivals for the month long 2010 FIFA World Cup which kick off in Joburg on June 11th.
Note: Your comment will be viewable after approval.
2010 World Cup, 2010 FIFA World Cup, 2010 FIFA World Cup News, Canada, China, India, Olympic Games, Olympic Games News, South Africa, South Africa 2010, South Africa News, Sport, World Sport Destination Expo,